Um
timaço
já está escalado em campo para livrar você deste papo-furado de pandemia e largar o vício em remédios tóxicos: COMIC-COOOOOOOOOOOOOOOON!!!! Avise seus pais neuróticos, larguem as namoradas com
germes
mortais e fujam das más companhias que falam sempre sobre máscaras e prevenção... deixe conosco que sua alegria voltará novamente com o
Pai TioSam
, que devolve a sua
nerdice
em pouco menos de 5 dias!
Já adiantamos que os assuntos
KarlUrban
(
TheBoys
),
AliceBraga
(
NewMutants
) e
Watchmen
estão bombando!
Veja a galera de peso que já haverá nesta quinta-feira:
10hs/14hs(BR)
Crunchyroll Hadouken!)
Startrek ( long life!)
11hs/15hs(BR)
Marvel Storyboards (chimichangas?)
13hs/17hs(BR)
Fictional Recovery ( Não é o fim do mundo?)
14hs 18hs(BR)
Dark Horse ( Xadrez?)
DeviantArt ( Muita fanart!!!)
IDW GIJOE ( Baronesa voltou?)
New Mutants (Não percam!)
Untold Tales of Todd McFarlane (spoilers?)
15hs/19hs(BR)
ThunderCats Roar ( MunRá despertou?)
Dubbing American into Latin American (los gringos lembram de nós?)
16hs/20hs(BR)
MARVEL HQ (Não percam!)
17hs/21hs(BR)
Image Comics Spotlight (Spawn?)
18hs/22hs(BR)
Create Manga ( Boruto ou Naruto?)
Indy Comics Creator Now! (quêe??? fazer meu HQ?)
Heavy Metal (Para os adultos somente...
Tolkien fans ( NERDS!!!!)
Os horários originais estão em gringuês, mas ao lado temos os horários para os BR lesados...
E se perder alguma programação internado em alguma clínica para tomar vacina, lembre-se que os painéis são gravados e é possível ver posteriormente!!
Aqui vão as programações de Sexta-feira que já atualizamos para vocês:
10hs/13hs(BR)
DC@Home Day One
The Mandalorian and His Many Gadgets
Evolution of a Badass Charlize Theron
Pixel Stories - Reimagining Video Game Narrative
Reclaiming Indigenous History and Culture Through Comics
11hs/14hs(BR)
Hot Wheels: Designing Fans' Exclusives
Marvel Comics: Next Big Thing
Blade Runner Comic Panel
12hs/15hs(BR)
Zombies and Coronavirus: Planning for the Next BIg Outbreak
The Undiscovered Art of Jack Kirby: Architect
13hs/16hs(BR)
IDW: Draw a Teenage Mutant Ninja Turtle!
[adult swim] YOLO: Crystal Fantasy
14hs/17hs(BR)
The Psychology of Star Trek vs. Star Wars
15hs/18hs(BR)
HBO MAX: Adult Animation Panel
16hs/19hs(BR)
Vampirella 50th Anniversary Finale
Fantasy & Sci-Fi Authors
17hs/20hs(BR)
Archer @Home
18hs/21hs(BR)
Hip-Hop And Comics: Cultures Combining
19hs/22hs(BR)
32nd Annual Will Eisner Comic Industry Awards
Ainda no final da noite, rolou a premiação dos melhores comics do ano e um painel com o Hall da Fama do prêmio WillEisner, o criador do HQ Spirit. É uma maratona infinita, mas os fortes sempre sobrevivem!!! Ufa!!!! Chegamos ao final de sexta-feira!!! Sabadão Sertanejo tomem aquele energético e tentem levantar da cama antes do meio-dia, pois estaremos bombando nesta hora!!! Aqui vai o checklist:
10hs/13hs(BR)
Narrative Design For Computer Games
Warner Archive's Secret Origins of Saturday Morning Cartoons
Cosmos: Possible Worlds
11hs/14hs(BR)
The Art of Adapting Comics to the Screen: David S. Goyer Q&A
DC@Home Day Two
The Simpsons @ Home
From Wakanda to Numbani, Writing the Next Generation of Heroes
Giving a Voice to Independent Creators
12hs/15hs(BR)
Jim Lee's X-Men Artist Edition Spotlight
Dark Horse All-Stars
Constantine: 15th Anniversary Reunion
Magic: The Gathering Panel with Mark Rosewater
13hs/16hs(BR)
Guillermo del Toro and Scott Cooper on Antlers and Filmmaking
UltraLawyer Kaiju Patrol
Masters of Storytelling
Tribute to Dennis O'Neil: Beyond Batman
Picard 2020: A Literary Retrospective
14hs/17hs(BR)
IDW in 2020 and Beyond
Tarzan, John Carter, Victory Harben, and the Edgar Rice Burroughs Universe
15hs/18hs(BR)
Bill & Ted Face the Music
Learn How to Color Comics
Surviving the Hunger Games: Are the Odds Ever in Your Favor?
The Fleet Science Center Celebrates: Agents of S.H.I.E.L.D. - The Stories and Science of Androids, Space Travel and Aliens
16hs/19hs(BR)
Learning Through Role-Playing Games
17hs/20hs(BR)
Comic Shops : Perservering Through Crisis
Harry Potter and Black Panther: Using Pop Culture to Become Superheroes IRL
Mexican Lucha Libre: History, Legacy, and Future
18hs/21hs(BR)
25th Anniversary of Witchblade and Beyond
How to (Still) Be a Nerd For A Living
Aqueles que ainda estiverem vivos ao estilo Walking Dead, vocês foram premiados com o domingão mais Indie para os colecionadores de HQ. E finalmente chegamos ao final de nosso amado evento anual!!!! Para os que ficaram pelo caminho, foi bom enquanto durou, mas ainda temos o endurance final do Ironman! Deixe a TV ligada no Faustão e coma sua macarronada bem cedo para curtir tudo o que ainda falta!!! Atenção para os que querem virar produtos de jogos, ilustradores, atores e até pseudo-celebridades, pois neste último dia haverão painéis especiais para criação de som para jogos, animação, ilsutrações, narrativas e como criar bons vilões!!!
10hs/13hs(BR)
Celebrating 80 Years of Will Eisner's The Spirit
Over30Cosplay: Virtual Costuming and Cosplay Advice and Support for the Mature Cosplayer
Fantasy and the Power of Storytelling
Animated Illustration
11hs/14hs(BR)
State of the Tabletop Industry
Jack Kirby 101: An Introduction
Adventures in Spanish Voice Acting
12hs/15hs(BR)
The 100 Special Video Presentation & Q&A
Cardboard Superheroes: Creating Life-Sized Cardboard Models of Your Favorite Superheroes
13hs/16hs(BR)
Kevin Eastman Panel
Writing for TV: From First Draft to Getting Staffed
14hs/17hs(BR)
Don't Tell Your Story, Show It!
The Four Quadrants of Publishing
Creating and Drawing the Action Comic Character with Monte Moore
Inspired by Real Life: The True Stories Behind Graphic Novels
15hs/18hs(BR)
It's Morphin' Time! Power Rangers Meet Up
Masters of the Illustrated Film Poster - The Sequel
How to Create Your Own Novel: From First Idea to Publishing and What You Need to Sell Your Work Into TV and Film
Wakanda Forever! The Psychology of Black Panther
World-Builders: The Evolution of Immersive Entertainment
16hs/19hs(BR)
Supernatural Therapy: Fighting Internal Monsters like a Hunter IRL
Composer Squares Game Show
Everyone's a Critic: Being a Journalist in an Online Age
Indie Filmmaker's Survival Guide
Full Time Creative Work On A Part Time Schedule
Villains: We're Misunderstood!
E chegamos então ao final de nossa transmissão viral de alegria e bom humor, esperamos que puderam aproveitar bastante, pois outra destas só no ano que vem!!! Que o lado cômico da força esteja com vocês! Até a próxima!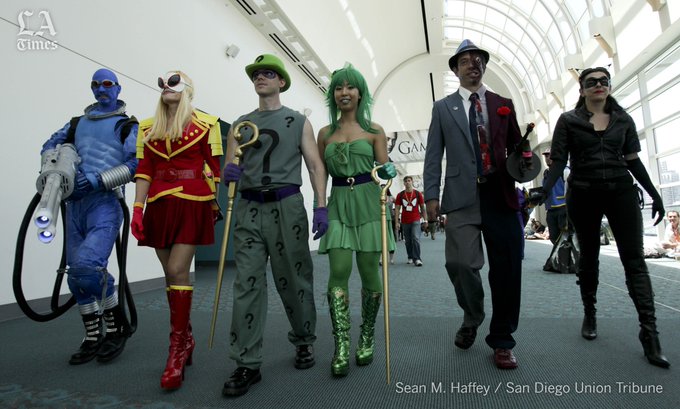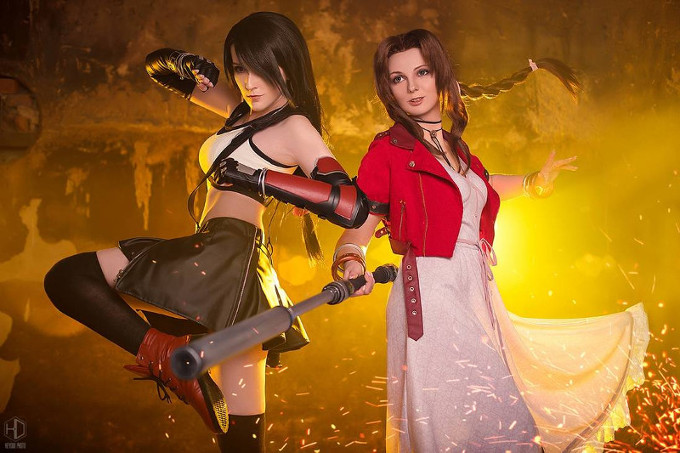 Redação